Picking out a laptop for business or professional use is a bit different than simply shopping for a new computer. Portability, display quality, keyboard feel, and battery life are of higher priority than graphics capabilities and pure processing power. The Latitude series from Dell answer these requirements well, letting you customize your configuration depending on your needs. However, with the sheer variety of models, deeper comparisons are in order. Here's a look at relatively budget-friendly Dell Latitude 5400 and its more premium counterpart, the Dell Latitude 7400.
Deal Finder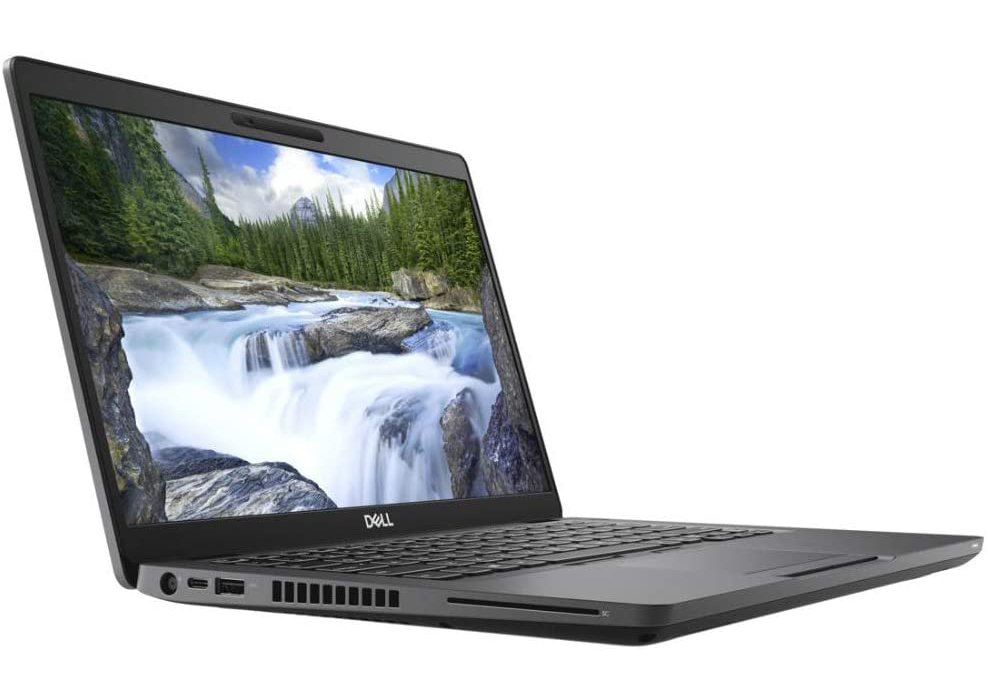 Dell Latitude 5400
14" notebook for professionals
Dell's smallest 14-inch business-class laptop, the Latitude 5400, lets you get work done faster. Featuring scalable components, robust performance, and portable design. Comes with Windows 10 Pro.
Check Price at Walmart
Check Price at Amazon
We are reader supported. When you buy through our links we may earn an affiliate commission.
Dell Latitude 5400 vs 7400 Laptop Comparison Chart
Model
Dell Latitude 5400
Dell Latitude 7400
Price
Check Price

at Walmart

Check Price

at Walmart

CPU
Intel Core i5 or i7 8th Gen
Intel Core i5 or i7 8th Gen
Memory
4GB, 8GB, 16GB DDR4
4GB, 8GB, 16GB DDR4
Hard Drive
500GB HDD, 128/256/512GB SSD
1TB HDD, 256/512GB SSD
Graphics Card
Integrated Intel UHD 620 Graphics
Integrated Intel UHD 620 Graphics
Display
14″ HD/FHD
14″ HD/FHD
Operating System
Windows 10 Pro 64-bit
Windows 10 Pro 64-bit
Microsoft Office
30 Day Trial
30 Day Trial
Antivirus Software
McAfee Small Business Security 30 Day Trial
McAfee Small Business Security 30 Day Trial*
Messaging Software
None
Skype for Business Certified
Keyboard Backlight
No
Yes
Ports
1 x USB-C 3.1
3 x USB-A 3.1
1 x HDMI 1.4
1 x RJ-45
1 x Thunderbolt 3
2 x USB-A 3.1
1 x HDMI 1.4
1 x DC-in 7.4 mm barrel
Dimensions
0.77″ x 12.7″ x 8.5″
0.75″ x 12.65″ x 8.42″
Weight
3.26 lb
2.99 lb
Battery Capacity
3 Cell 51 Whr / 3 Cell 68 Whr
3 Cell 42 Whr / 4 Cell 60 Whr
Warranty
Limited 1-Year
Limited 3-Year
Design
The Dell Latitude 7400 is lighter than the Dell Latitude 5400 and has an aluminum version.
Business laptops need to be lightweight in order to be the portable computer solution that professionals require. In this area, the Dell Latitude 7400 comes out ahead as it's lighter and slimmer than the Dell Latitude 5400. Both are available in carbon fiber builds showcasing that these are not your average run-of-the-mill laptops. However, the Dell Latitude 7400 is also available in an aluminum chassis that's undeniably premium-looking and even better to hold.
When closed, it's easy to tell the Dell Latitude 5400 and 7400 apart due to the texture of their top covers. The 5400 has a smooth matte finish while the 7400 has a textured grain that can help secure your grip on the device. Opening either laptop with one hand is possible though you'll experience some resistance from its hinge. Taking the Dell 7400 beyond a 90-degree angle will cause the bottom side to lift up for extra breathing space for its base. Meanwhile, the Dell 5400 sports ventilation grills on its left side while the 7400 have them at the bottom.
The Latitude 7400 comes with a Thunderbolt 3 port that supports Power Delivery and DisplayPort. This lets you connect numerous devices such as docking solutions, external GPUs, etc. Meanwhile, the Latitude 5400 has a USB-C port in its place along with 3 more USB 3.1 ports, whereas the 7400 only has a total of 2 USB ports. Both have HDMI ports so you can connect the laptops to an external monitor, but the Dell Latitude 5400 retains an RJ-45 Ethernet port for direct router connections while it's been removed entirely from the 7400.
Display
The Dell Latitude 7400 has a better display than the Dell Latitude 5400.
The Dell Latitude 5400 and 7400 notebooks both have 14-inch displays with Anti-Glare technology. They have an FHD resolution of 1920 x 1080 pixels for most configurations, but the Latitude 5400 has lower-res HD configurations sporting a resolution of 1366 x 768 only. Both have sufficient viewing angles to be visible up to 45 degrees from the side, but neither are particularly good under bright outdoor light. The Latitude 7400 is brighter with a max of 311 nits while the 5400 tops out at 233 nits. Contrast ratio is also better on the 7400, at 2000:1 vs 1380:1.
Deal Finder
Dell Latitude 7400
Premium business-class notebook
Touted as the world's smallest 14-inch business notebook, the Dell Latitude 7400 lets you start working immediately with Express Connect. Resume work with modern standby features and long-lasting battery.
Check Price on Walmart
Check Price on Amazon
We are reader supported. When you buy through our links we may earn an affiliate commission.
Just in case it's not clear enough yet, the Dell Latitude 7400 can cover up to 98% of the sRGB standard for web/HDTV, enabling it to display a wider color gamut for more accurate color reproduction. In comparison, the Dell Latitude 5400 can only reach up to 53%, meaning it's adequate but it might not be enough for certain tasks like web and graphic design. If color accuracy and contrast is important in your line of work, the Latitude 7400 is clearly better in this regard.
Performance
The Dell Latitude 5400 has a slightly better performance than the Dell Latitude 7400.
There are several configurations available for both Latitude 5400 and 7400, so you can choose the processor, RAM, storage, and other optional features. You can choose either an 8th Generation Intel Core i5 or i7 CPU and get up to 16GB DDR4 RAM depending on your computing needs. The Latitude 5400 has a 500GB HDD option for storage, though getting an SSD, ranging from 128GB to 512GB, is highly recommended.
Interestingly, the less expensive Dell Latitude 5400 outperforms the 7400 on benchmarking tests. Using the same Intel Core i5-8265U processor, the Latitude 5400 scores a 700 on the Cinebench 15 CPU test while the Latitude 7400 only manages a 644. Graphics capability is tied however. The integrated Intel UHD Graphics 620 that's typically included in both laptops shows similar scores on the 3DMark: Fire Strike benchmark test.
Ease of typing is pretty important for business laptops. Overall, both Dell laptops are comfortable to use, as its keys have clicky feedback though travel is a bit short. Spacing is sufficient and identical for both models. The big difference is the backlight on the Latitude 7400 providing typing assistance in low-light conditions. The Latitude 5400's keyboard isn't backlit, though it retains a trackpoint as well as mouse buttons right below the spacebar for those used to that control interface.
Battery and Cooling
The Dell Latitude 7400 has a longer battery life while the Dell Latitude 5400 has better temperature control.

Aside from a better display, one of the big reasons for the higher pricing of the Latitude 7400 is its bigger battery capacity. Though its lowest configuration comes with a 3 Cell 42 Wh battery pack, the rest are equipped with 4 Cell 60 Wh pack. This lets it outlast the Latitude 5400 by a fair margin during typical daily use such as web browsing. While you'll likely be able to plug in either laptop when used for long periods, having the extra power can come in handy when you have to be mobile.
CPU temperature goes up higher on the Latitude 7400. Its cores can reach up to 97°C at max CPU load and 79°C on longer loads such as when rendering videos. In contrast, the Latitude 5400 goes up to 92°C and 78°C, respectively. The devices themselves won't get that hot of course. Their fans and cooling features will at most reach a max temperature of 40°C, but that's only if you're pushing its CPU to the limit. Note that the ventilation of the Latitude 5400 means hot air comes out of its left side, so those who use a mouse left-handed will need to watch out.
Verdict
The Dell Latitude 5400 is the more cost-effective business laptop but the Dell Latitude 7400 is better for certain professionals.
Combining a nice balance of power and features, the Dell Latitude 5400 is easier to recommend to the majority of people who need a business laptop. It comes in a sturdy carbon fiber chassis that looks great from all angles. Performance is impressive no matter which CPU you select, and it maintains its cool better even when running intensive processes. Its comfortable keyboard is further improved by two sets of buttons along with a precise touchpad and trackpoint, so you have a wealth of controls even without an external mouse.
The one weakness of the Latitude 5400, its budget IPS panel, makes it a poor choice for those who need more color accurate displays though. For web designers, artists, and other professionals who require a sharper display, the Dell Latitude 7400 is easily the better business laptop. It's capable of rendering 98% of sRGB range so you get to see the correct colors every time. Performance is on par with other more premium laptops, and you can get it in shinier aluminum, too. Lastly, its battery life is truly impressive, so if you need a laptop you can rely on in a highly mobile profession, the Latitude 7400 stands out.
FAQs
📌 Why is Dell Latitude so expensive?
Dell's Latitude series are business class laptops with faster processors and lots of connectivity options for working professionals compared to home use laptops.
📌 How much does a Dell Latitude 5400 weigh?
There will be some slight variance depending on the specs of the particular Dell Latitude 5400, but they should all be close to 3.3 lb or 1.5 kg.
📌 Is the Dell Latitude 7400 touch screen?
There are both touchscreen and non-touchscreen variants of the Dell Latitude 7400. Make sure to check its specs sheet or description first to get the display version you prefer.
📌 Is a Dell Latitude good for gaming?
You should be able to play older titles and games without significant graphics card requirements on a Dell Latitude. However, the Latitude series isn't really intended for gaming so it will struggle to run newer graphics-intensive games.