Cricut is giving aspiring hobby crafters a new introductory machine with the release of the Cricut Joy. It's a compact cutting machine that can also enrich the toolsets of veteran DIY fans in numerous ways. How does its feature set compare with other new releases from competitors, notably the Silhouette Cameo 4? Read on below for our full side-by-side review.
Cricut Joy vs Silhouette Cameo 4 Comparison Chart
| | | |
| --- | --- | --- |
| Model | Cricut Joy | Silhouette Cameo 4 Starter Bundle |
| | | |
| Price | Check Price | Check Price |
| Length | 8.4″ | 22.44″ |
| Depth | 5.5″ | 7.68" |
| Height | 4.25″ | 6.69" |
| Weight | 3.9 lbs | 10 lbs |
| Max Cutting Area | 4.25″ x 6.5″ | 12″ x 24″ |
| Max Roll Length | 20 feet | 10 feet |
| Cutting Versatility | Cuts 50+ materials | Cuts 300+ materials |
| Tools | Blade, Fine Point Pen | AutoBlade |
| Tool Holder | Single | Double |
| Software | Design Space | Silhouette Studio |
| Upload Own Design | Yes | Yes |
| Storage | No | Yes |
| Connectivity | Bluetooth | Bluetooth, USB |
| Colors | 1 | 3 |
Design and Size
The Cricut Joy is more portable than the Silhouette Cameo 4.
Of course, the biggest difference between the two is size. The Cricut Joy is less than half the size and weight of the Silhouette Cameo 4, making it more portable and easier to store. Depending on what you're looking to craft, one of these will definitely work better for you, so it's important that you consider that first.
Design-wise, the Cricut Joy looks positively cute. Its glossy white finish with teal trim does make it look adorable and should entice you to find stuff to make with it. In comparison, the Silhouette Cameo 4 has a professional and industrial look to it. This machine is all business, as it's intended to be the brand's top-of-the-line offering.
Don't try to look for buttons or light indicators on the Cricut Joy, as there are none. To turn it on, you simply plug it in, pair via Bluetooth and control it with your device. The Silhouette Cameo 4 is more fully featured and can connect to a PC or laptop via USB in addition to Bluetooth. It also has a storage compartment for extra tools as well as a crosscutter for rolled materials.
Cutting Power
The Silhouette Cameo 4 is a more powerful cutting machine than the Cricut Joy.
When the Silhouette Cameo 4 was released it made waves for having the potential to offer even more cutting power than the then-unbeatable Cricut Maker. Purchasing a separate Kraft Blade and slotting in into the secondary tool chamber provides a downward cutting force of up to 5 kg, allowing you to cut burlap leather, craft foam and acetate.
In comparison, the Cricut Joy is very much a lightweight. It's intended to cut only the most popular crafting materials such as cardstock, vinyl and iron-on. Considering its size this shouldn't be a shock at all. However, it does offer a first for Cricut machines, which is matless cutting. You can cut rolls of materials with the Cricut Joy without sticking them onto a cutting mat first, but it requires a special new material which we'll get to in a second.
In terms of cutting speed, the Silhouette Cameo 4 is one of the fastest, cutting up to 30 cm per second. This does depend on material as well as design complexity though. You also have access to more specialty tools. As such, there's no doubt that for sheer performance there's no denying that the Cameo 4 dominates the Cricut Joy.
Ease of Use
The Cricut Joy is simpler to use than the Silhouette Cameo 4.
Cricut made their compact cutting machine as easy to use as possible. All control is done via the Design Space software, which you can install on your phone, tablet, laptop or desktop. You'll simply select the Cricut Joy from the list of machines to ensure correct settings. It comes with its own smaller sized cutting mat, so you can use materials you have at home.
Where the Cricut Joy really stands out though is with the new Smart Materials. Releasing alongside the Cricut Joy, these new Smart Materials are perfectly sized and require no cutting mats. They're rolls of material up to 20 feet long, and you can feed them directly into the back of the Cricut Joy for continuous shapes or very long designs.
The Silhouette Cameo 4 already offers matless cutting but it depends on the material type too. Those with backers or added lining such as sticker sheets, vinyl and iron-on can be used directly, and the company offers rolls up to 10 feet long. The Cameo 4 will perforate the design so it becomes easy to pop out afterwards.
It typically depends on your preferences, but the design software for the Cricut Joy is a bit easier to learn, though more complex designs might need some figuring out later on. In contrast, once you get used to the Silhouette Studio, you'll find that it's a bit more flexible in pushing your creative limits.
Other Features
The Silhouette Cameo 4 is more expandable than the Cricut Joy.
Two tool chambers inside the Silhouette Cameo 4 grants you many options for future projects. Some of the specialty tools you can add to the Cameo 4 include a Pen Holder, Punch Tool, Rotary Blade and the aforementioned Kraft Blade. These will automatically be detected by the machine once you put them in, so you'll the correct cutting settings every time.
As a brand new product, the Cricut Joy doesn't have the breadth of options yet as more established machines. Moreover, there's only a single tool holder in the machine, and it's not suitable for any of the current tools for other Cricut machines. This is likely to change in the future as Cricut creates more diverse tools for the Cricut Joy.
Verdict
The Cricut Joy is perfect for new crafters while the Silhouette Cameo 4 is the pick for experienced DIY enthusiasts.
Cricut Joy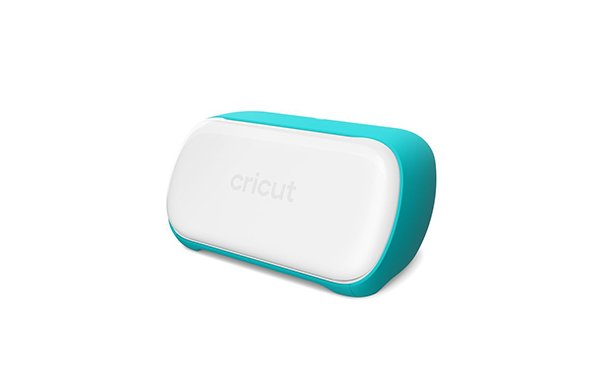 Silhouette Cameo 4
It should be clear that the Cricut Joy is very much intended as a cutting machine for beginners. The smaller cutting area it offers makes it perfect for simple and small projects that use one or two materials at most. You're going to have a great time discovering the joys of crafting with it, which is likely why it's so named, but even those who've been using cutting machines for years will benefit from having a more compact option to complement their larger tools.
If you have plenty of crafting experience in your belt and are looking for a more powerful cutting machine, the Silhouette Cameo 4 is definitely the better choice. The same applies for novices who are dead set on going full-on DIY to personalize items and gifts. The Cameo 4 lets you take on larger designs and you can continue honing your skills with more and more complex projects.