The littlest Cricut cutting machine has arrived. Cricut is making crafting even more accessible to beginners with the introduction of the Cricut Joy, a compact machine capable of much more than it seems. How does it compare with current models such as the Cricut Explore Air 2? Check out our comparison below.
Cricut Joy vs Cricut Explore Air 2 Comparison Chart
| | | |
| --- | --- | --- |
| Model | Cricut Joy | Cricut Explore Air 2 |
| | | |
| Price | Check Price | Check Price |
| Length | 8.4″ | 22.17″ |
| Depth | 5.5″ | 7" |
| Height | 4.25″ | 5.9" |
| Weight | 3.9 lbs | 21 lbs |
| Max Cutting Area | 4.25″ x 6.5″ | 12″ x 24″ |
| Cutting Versatility | Cuts 50+ materials | Cuts 100 materials |
| Tools | Cricut Joy only | Compatible with Deep-Point Blade and Scoring Stylus |
| Tool Holder | Single | Double |
| Software | Design Space | Design Space |
| Upload Own Design | Yes | Yes |
| Storage | No | Yes |
| Connectivity | Bluetooth | Bluetooth |
| Colors | 1 | 8 |
Design and Size
The Cricut Joy has a more compact design than the Cricut Explore Air 2.
Cricut's latest cutting machine shouldn't be a surprise as it's similar to how the Cricut EasyPress Mini was a tinier version of the Cricut EasyPress. At roughly half the size and nearly four times lighter, the Cricut Joy is super compact, especially for a cutting machine. You can easily carry it in one hand and it's small enough to be portable and easy to tuck away.
Aside from the size difference, you'll immediately notice that the Cricut Joy has no buttons at all. Plugging it in will turn it on, and you'll have to switch between the Blade and the Fine Point Pen, as it has a single tool holder only unlike the double holder of the Explore Air 2. In addition, the latter has storage spaces so you can organize any accessories you use with the machine while crafting.
You get a lot of color options to choose from with the Cricut Explore Air 2, ranging from bright Raspberry to pastel Mint. Currently there's only one color for the Cricut Joy, which is white with a teal trim. It does have a pass-through design though, which we'll get to in a moment.
Cutting Power
The Cricut Joy can cut materials up to 20 feet long but the Explore Air 2 can cut up to 12 inches wide.
As you can imagine, the Cricut Joy works best for small projects such as labels, greeting cards, tags, cupcake toppers, stickers, etc. It has a max cutting width of 4.25 inches, and it comes with a 4.5″ x 6.5″ StandardGrip Mat. While that sounds quite limiting compared to the 12″ x 24″ cutting area of the Explore Air 2, it's actually designed to help you accomplish something no other Cricut cutting machine can.
The Cricut Joy's design allows you to feed longer sheets of materials to its back, giving you the finished cuts out front. Using the new Smart Materials which Cricut specially designed for the Cricut Joy, you can actually cut 4-foot long shapes or simple repeated cuts on 20-feet long rolls in a single sitting. Even better, these Smart Materials don't require a cutting mat, which further speeds up any project.
Still, the Cricut Explore Air 2 is the more versatile machine, since you can complete both smaller and bigger cutting projects with it. It cuts 100 materials including thicker ones that the Cricut Joy can't handle. Plus, it has a Fast Mode that lets you cut and write even more quickly, though it's only meant to be used on popular materials like vinyl, cardstock and iron-on sheets.
Ease of Use
Both the Cricut Joy and Cricut Explore Air 2 can be controlled with a computer or mobile device.
Whether you prefer using a Windows PC, Apple MacBook, Android device or iPhone, you'll be able to get the Cricut Joy and Cricut Explore Air 2 started in no time. Cricut's Design Space software lets you select from 50 ready-to-make projects, with more available through Cricut Access, and you can also upload your own designs.
With Bluetooth connectivity, both cutting machines can be paired easily. This also makes them more portable and easy to start when you need something done fast. The Explore Air 2's double tool holder does make it a bit handier if you want to write and cut in quick succession. In comparison, the Cricut Joy only has a single tool holder, so you'll have to switch each time.
Mat-less cutting will certainly be a game changer for experienced crafters. Having to stick materials onto a cutting mat and taking care not to damage them when you're pulling off is a hassle you'd be glad to be rid of. Still, it only works with Smart Materials. Cutting numerous small shapes will be much easier and faster on the Cricut Joy, making it better for simple projects with a lot of quantity involved.
Other Features
The Cricut Explore Air 2 is compatible with Cricut cartridges and more tools.
As a product that's been on the market for several years, the Cricut Explore Air 2 has more accessories and better support than the Cricut Joy. It works with any Cricut cartridge, and you can further expand your tool set with the Scoring Stylus or Deep-Point Blade. There are also even more design resources you can access from the thousands that other crafters have shared over time.
The Cricut Joy is a brand new product, which does make it more exciting. You should be very realistic about what it's capable of though, and it's likely that you'll need to create your own designs given its limited cutting/drawing area. However, if you've been wanting to craft some really long shapes or cut a lot of confetti, using the Cricut Joy with 20 foot long Smart Materials will be fantastic.
Verdict
The Cricut Joy is a better starter cutting machine than the Cricut Explore Air 2.
Cricut Joy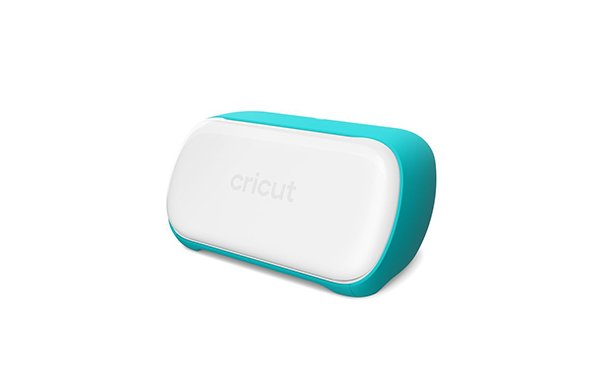 Cricut Explore Air 2
Two groups of crafters will definitely benefit the most from the Cricut Joy: complete beginners and expert crafters. If you haven't tried cutting machines before, the Cricut Joy is an excellent starting point since you can try small projects first and work your way up towards bigger things. Veteran hobbyists will love the added ease of use of cutting without mats, especially on projects with a lot of volume.
For crafters that need an affordable option to upgrade to from other basic cutting machines, the Cricut Explore Air 2 is still the more flexible choice. It's beginner-friendly enough to welcome novices while allowing plenty of discovery and creativity later on.